Cheeseburger Soup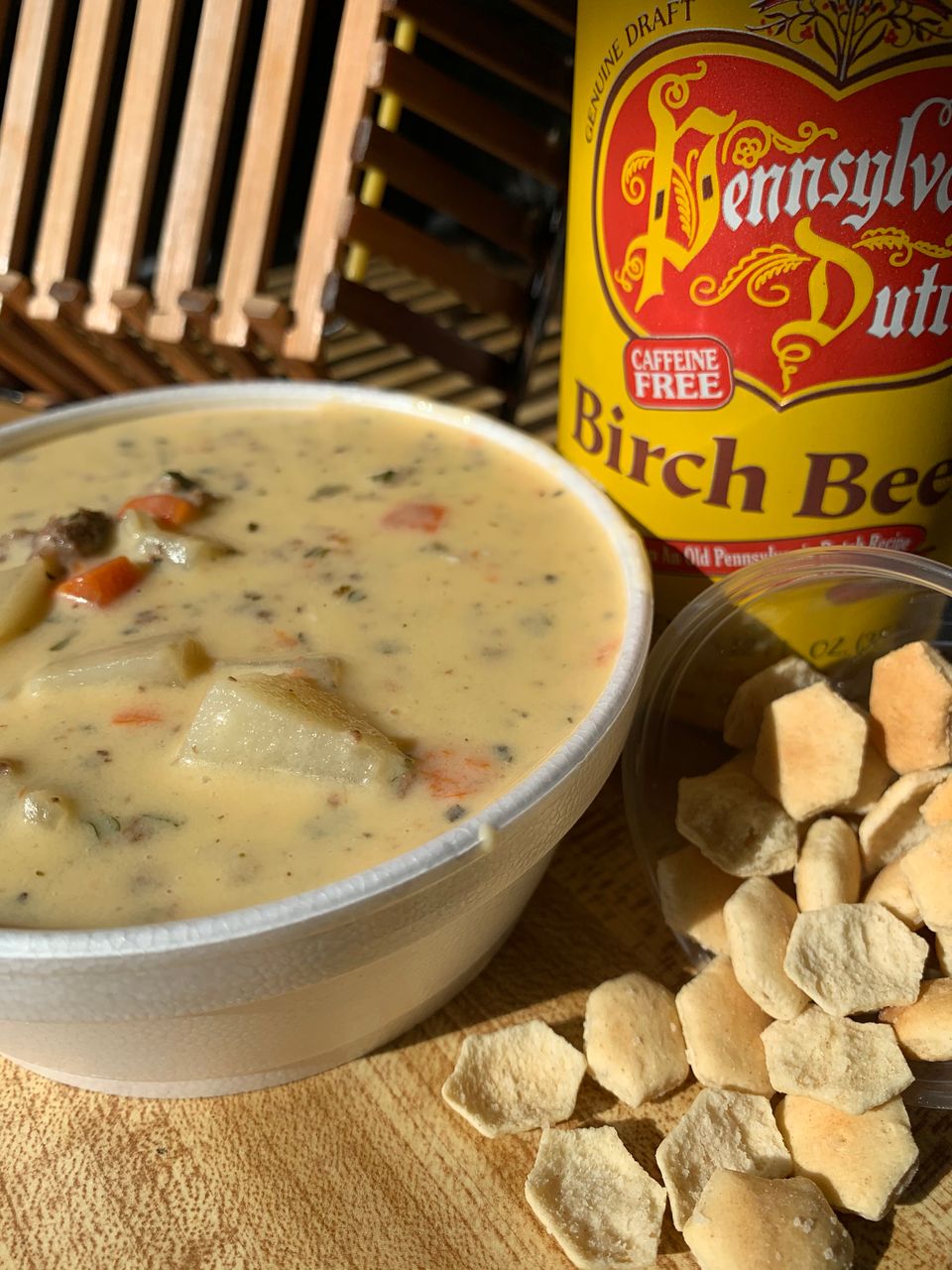 Ingredients:
½ lb. ground beef
¾ cup chopped onion
¾ cup shredded carrots
¾ cup diced celery
1 tsp dried basil
1 tsp dried parsley flakes
1 tablespoon butter
3 cups chicken broth
4 cups diced, peeled potatoes
3 tablespoons butter
¼ cup flour
8 oz processed yellow cheese
1 ½ cups milk
¾ tsp salt
½ tsp pepper
¼ cup sour cream

Directions:
Brown hamburger in a small skillet over medium heat. Drain and set aside. Melt butter in a stock pot and sauté carrots, celery, onion, basil, and parsley until vegetables are tender. Add chicken brother, potatoes and hamburger and simmer for 10-12 minutes or until potatoes are tender. Melt butter in a small saucepan. Add flour and cook for 3-5 minutes. Add the mixture to the vegetable mixture and bring to a boil. Cook and stir for 2 minutes, then reduce heat to low. Add the cheese, milk, salt and pepper. Cook and stir until cheese is melted. Remove from heat and add sour cream, stir until blended. Serve warm.